Post by watchmanjim on Oct 4, 2017 10:39:47 GMT -6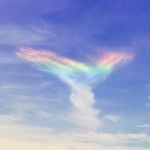 More discussion on that passage in the "Mysterious Dan" thread. But we could expect to come up with the 12,000 from Judah fairly easily, and quite possibly the 12,000 from Levi, and maybe the 12,000 from Benjamin from the current known Jews in the world. (Remember, less than half of all known Jews are in the state of Israel at this time). There are no doubt a few from other tribes--Anna in the New Testament was descended from Asher--but the thing is, the modern Jews have NOT been keeping track of what tribe they are in, and most do not know. The bulk of the 10 northern tribes still needs to be rejoined as in the 2-sticks prophecy.
And--it may finally be underway at long last. . . . two days after the Revelation 12 Sign. . . . . . . . But it's too early to say for sure.
Do you think its necessary for the 144,000 to know what tribes they are from? However they are selected or called, wouldnt the Lord get it right? That "AH HA!" moment where they are all mysteriously 12,000 from each tribe

Mike, it is not necessary for them to know what tribe they are from when they first believe on Christ, and it is possible they don't know until well after the fact. But the way it is presented in Revelation seems to indicate they will know, at least by the time they are selected to be in this particular special group, what tribe they are from. I have been supposing that if they didn't already know their tribe, God will reveal it one way or another about this time--possibly by direct message from the Holy Spirit or by prophecy of the Two Witnesses. HOWEVER it may be possible for it to not be revealed until long after the fact.
BUT--they will know by this time that they are indeed genetic Israelites. This is a big deal because from what I can see right now, the world does not know or acknowledge the identity of the majority of genetic Israel.