Post by venge on Jul 27, 2019 14:07:28 GMT -6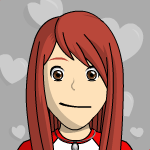 I agree the rapture includes the 144k, 2 witnesses are removed and after that the marriage happens as you said. As the removal of the 2 witnesses happen before the 7th Trumpet when Christ starts to reign.
Now, if he reigns, he does so in his millennial reign —not the time of Gentiles.
But I place the marriage not in the mid point, but at the beginning of the millennial reign of Christ when he "removes out of his kingdom all that work iniquity" and all things that offend. This is after the tribulation and after the time of Gentiles. Placing the bowls in the millennial reign of Christ.
Thank you for explaining, helps me to understand your point of view. Why do you think Christians are the 144k when given Jewish tribal names?
It seems that the 7 years are transitional years between the reign of Satan upon the earth and the reign of Christ upon the earth. Therefore, the mid point is the pivot where the transition of rule actually takes place and this is denoted by the calm (Rev. 8:1) between these two eras. Thus, on the pre-mid side Satan reeks havoc upon the earth and on the post-mid side Christ restores order to the earth beginning at Jerusalem.
Ephraim
is the tribe of adoption wherein all the tribes
including the gentiles
are welcome;
Judah
on the other hand is exclusive to
everyone but the Jews
. Secondly, Christ welcomes everyone, thus, Ephraim is more in line with Christ's teachings than Judah. Thus, Ephraim is the Christians and chosen to do the work; not Judah who still wants to sacrifice animals and so forth. Thus, any Jewish person who follows Christ is in the tribe of Ephraim by virtue of that person following Christ. That is, any Jewish person is a Jew until they accept Christ and then they are Christian; and to be Christian is to be in Ephraim that encompasses all the tribes and more.
Christ doesn't restore order till after the Trumpets yet you say that before the 1st trumpet, order is restored? How can that be?
If Ephraim is both Jew and gentile, why then is Judah gentile only? Just trying to understand your thought on it