Post by venge on Oct 6, 2019 12:31:47 GMT -6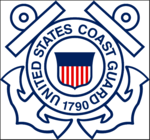 Chapter 4 -> 22 are all future... (just moments after the "come up hither" statement we see this: "and I will shew thee things which must be hereafter.") = Future
In Revelation 1:19, Christ tells John to write down the past, present, and future.
Opening to the Book:
Start = Revelation 1:1
End = Revelation 1:9
Past:
Start = Revelation 1:10
End = Revelation 1:19
Present:
Start = Revelation 1:20
End = Revelation 4:1
Future:
Start = Revelation 4:1 (or 4:2)
End = Revelation 22:15
Conclusion to the Book:
Start = Revelation 22:16
End = Revelation 22:21
John both received this vision and penned the book of The Revelation of Jesus Christ long after Christ ascended into Heaven...
Hello,
Yes, John was told to write down the past, present and the future. And Revelation 4:1 does tell John "I will show you things which must be hereafter". Or rather, things that will happen at the end of the world.
Does God just go to the end and say what happens or does he paint a picture for his glory and explain in his own way for he never changes.
God shows John a complete chronological sequence of events from the beginning to the end. These events are detailed in the seals, trumpets and vials. That does not mean that the events are all future. He must paint the picture for John even explaining how God geld the book while the lamb was absent from the throne room. And the angelic host give glory and honor and thanks to him on the throne. Yet when the lamb entered the scene, there was a change and suddenly a song was sung to the lamb. Before they gave God the glory but now the host gives the lamb glory as well. This picture painted is not John's future from the vision in the spirit.
So the visions he saw were not all future, but the end result was future because it is for the "appointed time". God explains to us a beginning and the end. His saying, let me show you the things that will happen in the future are so because that is the end result of the book. That does not necessarily mean all words from this point on are future. For Rev 12 sais:
5And she brought forth a man child, who was to rule all nations with a rod of iron:

And that also happened in the past, but is necessary to explain the end result. Christ will have the victory.