Post by venge on Aug 21, 2020 6:25:10 GMT -6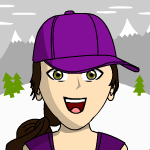 Christ said it would never grow ever again. If that was Israel, then the people will never change and that is contrary to what the Bible says.
Yes, I am.
God's not done with Israel. But He was done with the fruit that the leaders had been producing.

If Israel is that tree, he said it will never grow again - ever! If he is not done with Israel, as I agree, why did he say "ever" and still not be done with them ? because a time will come when the Jew will bear fruit. I have a hard time seeing that tree as a Nation. It is not explicably stated. You also need to explain that if the fig tree and all the other trees was as you said, possibly other nations...did all the possible other nations also in 1948 become reborn as well? If not, then that verse does not support Israel coming back in 1948. You cant take part of it and not the whole thing and apply part to what you want and not the rest. Perhaps there is another verse that does link Israel to a fig tree. But the 2 listed, dont need to.
EDIT:
Luke 13:6
The ax lies ready at the root of the trees, and every tree that does not produce good fruit will be cut down and thrown into the fire.
In this example, trees are not a nation or a city, but people...individuals. John specifies that repentance is needed to bring in fruit.
What about Amos 4:9
I have smitten you with blasting and mildew: when your gardens and your vineyards and your fig trees and your olive trees increased, the palmerworm devoured them: yet have ye not returned unto me, saith the LORD.
If Israel is the fig tree...why is the olive also mentioned? Is this literal?
Micah 4:4
But they shall sit every man under his vine and under his fig tree; and none shall make them afraid: for the mouth of the LORD of hosts hath spoken it.
So each man has his own fig tree? His own Israel?
John 1:47-48
47Jesus saw Nathanael coming to him, and saith of him, Behold an Israelite indeed, in whom is no guile!
48Nathanael saith unto him, Whence knowest thou me? Jesus answered and said unto him, Before that Philip called thee, when thou wast under the fig tree, I saw thee.
If Nathanael was under the fig tree, the tree being Israel, wouldnt he be wicked? Yet Christ said he was under it as he was in its shade where its leaves and fruit covered him. In that, Christ said "an Israelite, in whom there is no guile". Is this right?
The point is, its what the tree does..it grows...its watered, it produces leaves and eventually fruit. It becomes pollenated and spreads to produce more trees with fruit. People take it in and spread it. Failure to spread will not cause growth and failure to drink will cause it to die, never bearing fruit.
The idea is understanding what it takes to get from a tree to a fruit bearing tree and what the process is so that when you see it, you recognize it and you want to bear fruit yourself.