Post by Natalie on Jul 23, 2021 14:34:17 GMT -6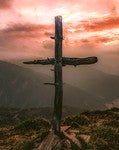 boraddict
,
Natalie
, Ok, i'm probably just dense here, but after reviewing Daniel, I see the mention of 7 weeks followed by 62 weeks. Which my math puts it at a total of 69 weeks. So first off, where did I miss the other week mentioned? Then I would like to know where it says that weeks are actually years or something other than weeks? I see "time and "times" also mentioned, but again, how do we say with scriptural certainty that the stated time is actually what we interpret, over what is stated? I probably missed something, but I didn't see a scriptural definition, like it does for Jesus parable, or the candlesticks in Revelation.
I am one of those who think that sometimes we have to step out of the Bible in order to understand parts of it. That's the way it is with much of Daniel. We need to step away for a bit and look at what we have in the records of history in order to understand much of what Daniel was shown. All of those kings of the north and south are real people that really lived after the time of Daniel. People like Alexander the Great and his generals and Bernice and I can't remember most of them.

The past to us, but the future to Daniel.
So, stepping out, we can figure out how many years are from the rebuilding of Jerusalem until the coming of the "anointed one" (Messiah). Comes out to 483 which is 69 times 7, or 69 "weeks" of years. Just as Daniel said. The Messiah was killed 483 years after the declaration to rebuild Jerusalem.
It also makes sense when we think about how God set up things for Israel. In Lev 25, He tells them to work their fields for 6 years and then give it a year rest. It's patterned after a week – work 6 days and rest on the 7th. So, the land also gets a "week".
So, no, the Bible does not define "week", but I believe we can interpret it correctly.
Using, that information, plus what I posted earlier on Daniel and Matthew connecting to Revelation, I think we can accurately says that "times, time, and a half time" equals 3.5 years. All the passages are speaking of the same thing. They can interpret each other.